Kabur #2: Kabur vs. Zembla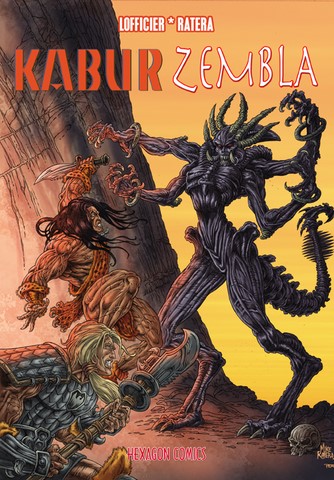 KABUR #2: KABUR vs. ZEMBLA
by Jean-Marc Lofficier & Mike Ratera; cover by Mike Ratera; colors by Studio Cirque & Anthony Dugenest.
1. THE VOICE OF THE SORTAKHI
2. THE FLESH OF TIME
3. THE FATE OF ZEMBLA
Zembla is taken from the present and sent back in time to the era of Prince Kabur by one of his deadliest enemies, the demon-lord Kaifar. There he is forced to fight Kabur before the two heroes can finally unite their forces in order to defeat the Demon-Queen Mauve.

7x10 squarebound comic, 74 pages color
ISBN-13: TBA