Morgane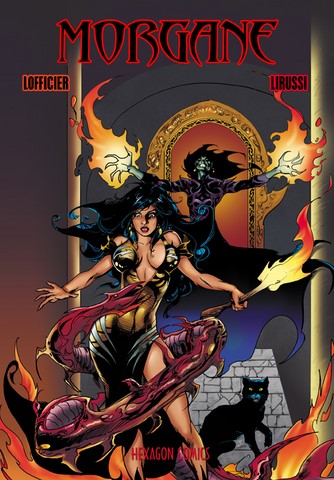 MORGANE
by Jean-Marc Lofficier & Mauro Lirussi; cover by Roberto Castro
Young Morgane Gorlyer works for a prestigious French fashion magazine, but she is also the descendent of the original, much maligned, Morgan Le Fey, an enchantress who was King Arthur's sister and heir to the secrets of Vivien, the Lady of the Lake, Queen of Avalon.
With her boyfriend, Faust (the son of Goethe's character), who was cursed to spend his life as a black cat until Morgane freed him. she is forced to thwart the evil schemes of her jealous childhood friend Alecto and her deadly companion, Lord Raven, and face the awesome might of the dark god Shivar himself…
This 44-page occult saga, which transports us from the dark woods of ancient Brittany to the swanky haunts of London's high society, is brilliantly illustrated by renowned Argentinean artist Mauro Lirussi.

7x10 squarebound comic, 48 pages b&w
ISBN-13: 978-1-61227-787-5 - US$9.95